Los Angeles
Los Angeles
Register
Thank you for your interest in Night of Ideas 2023. The event has ended. Check back here for updates in the coming months.
The Los Angeles Night of Ideas, taking place at University of Southern California (USC)'s Doheny Memorial Library (DML 240) will tackle the theme of "sustainability" from economic, social, and ecological standpoints, while also questioning the viability of our own behaviors and lifestyles.
In a time where social conflicts are increasingly acute and underline tensions between individual and collective scales, addressing socio-economic and environmental issues is pressing. We will examine society's relationship to climate crises and listen to both individual solutions and public policies proposed to the challenges we face (end of abundance, ecological disasters, housing problems, etc.).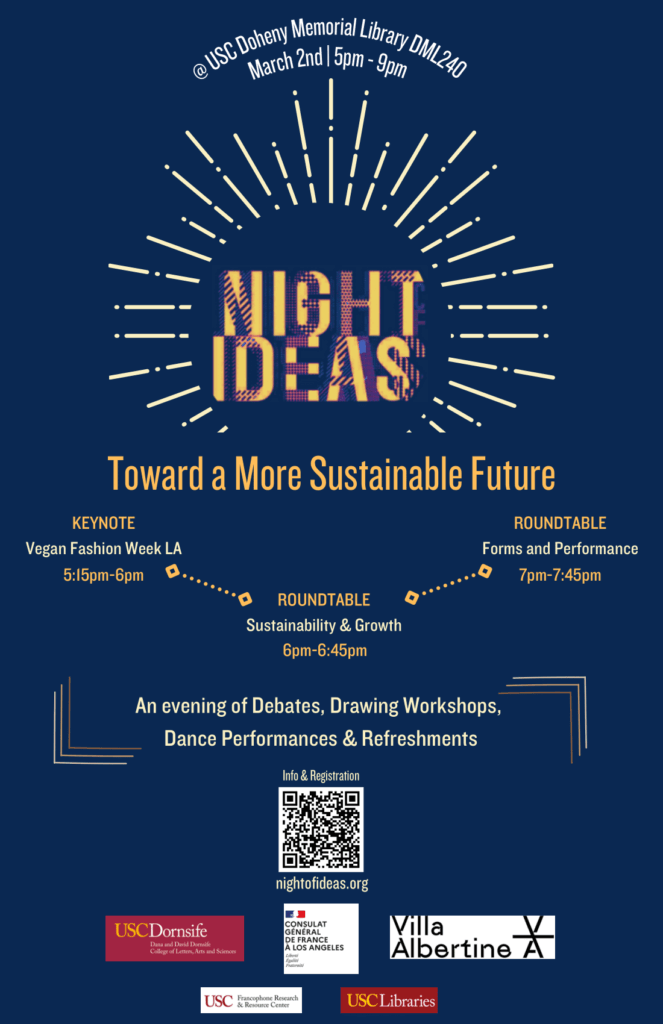 After giving an overview of the issues, the conversation will shift to our representation of ourselves, as individuals and bodies, in order to better rethink the collective.
All these notions will be explored through artistic performances: dancing and drawing will punctuate the debates.